There are thousands of fascinating detective series.
But let's not mention the classics like "Colombo" or well-known "Secret Materials", "Dexter", "Doctor House" or "Theory of Lies" and "Sherlock". (Although these would be great mentions ). But you can focus on less obvious, but no less interesting series.
Their plot will take away all your free time, and you will be glad it did.
Trapped ('Ófærð')
2015, Iceland
The liner from Denmark arrives to the Icelandic Port. Fishermen finds the corpse. And the liner is the only place it could appear from. The event brings back from oblivion the crimes and sins of the past and reveals the crimes of the present.
While the investigation is underway, the liner is in isolation. Police are questioning all passengers, including a pimp and a former exile, many years ago accused of killing a local girl.
But the islanders aren't so innocent themselves…
Luther
2010-2019, Great Britain
5 seasons of adventures of the stylish Idris Elba have high ratings in the lists of both serials in general, and criminal police detective shows.
That is to say this is not surprising. You would want to watch the inspector's adventure in criminal (and) corporate London. That's because three main needs of the genre are combined at once — the character's charisma, a non-trivially detailed history and a combination of all seasons. The character from the first season can suddenly be important in the third.
To sum up, twenty existing episodes you will watch non-stop.
Dirk Gently's Holistic Detective Agency
2016-2017, Great Britain
Do you want to find out who killed three huge men in the penthouse of a luxury hotel, tore one in half, tore off another's hand? And what were the little black kitten doing in all of that?
An eternal loser Todd (Elijah Wood) accidentally (not accidentally) gets into this adventure. For a long time he can't come to his senses from seeing his own double with a bruise under his eye.
He is forced to work on solving a crime by a weird guy named Dirk Gentley (Samuel Barnett), a detective who believes that everything is connected…
In search of answers to dozens of questions, sometimes paradoxical, the heroes will face the police, FBI, military, assassins and soul-eaters, and travel to the future and past.
This is an unforgettable journey!
Banshee
2013-2016, USA
A classic story about a badass with a foggy past, bloody fists, the appearance of a macho and an interest in the affairs of people with a foggy present. He is an ex-con, who assumes the identity of a murdered sheriff in the small town of Banshee, Pennsylvania, where he has some unfinished business.
The Looming Tower
2018, USA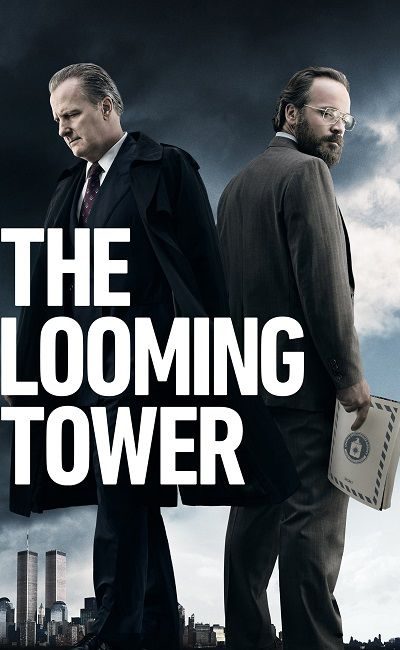 If you're searching for a political detective "The Looming Tower" is what you need.
The story is about 9/11, which, as it turns out, could have been avoided, if the CIA and FBI weren't competing with each other.
Also, the cherry on top of this series is the characters. The head of the FBI, played by an American Jeff Daniels ("The Newsroom") and his operative – Frenchman Tahar Rahim ("A Prophet") with their convincing truthfulness, rooted in the plot as if it were their stories, their lives, their betrayals and their responsibility.